tappeto carpet
Tappeto tridimensionale con appoggio imbottito con schiuma espansa.
La superficie si alza a formare uno schienale o una seduta occasionale. É realizzato con un lungo nastro di tessuto cucito a spirale, una lavorazione artigianale utilizzata per produrre un tipo di cappello. È per leggere, ascoltare la musica, per giocare, per sederci con i nostri bambini alla stessa altezza.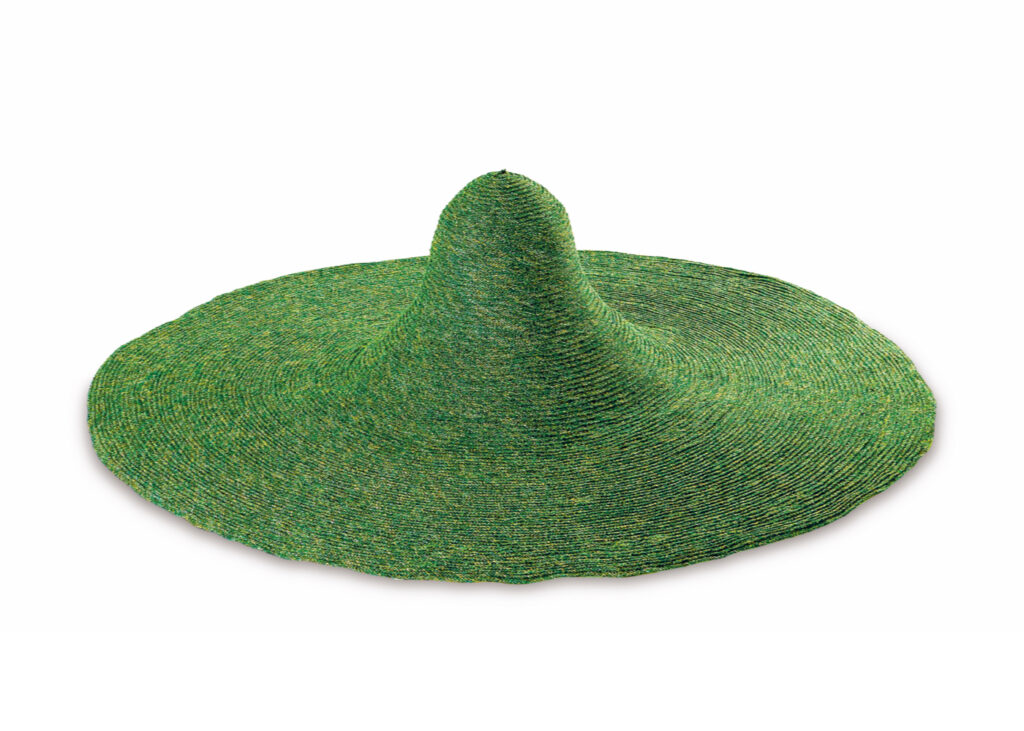 Three-dimensional carpet with a padded seat made of foam. The thickness of the carpet gradually increases so as to create a temporary seat or a backrest. It is made with a long ribbon of fabric sewn in a spiral, an artisan technique used to produce a tipe of hat. It is designed to read a book, listen to music, play and seating with our children at the same hight.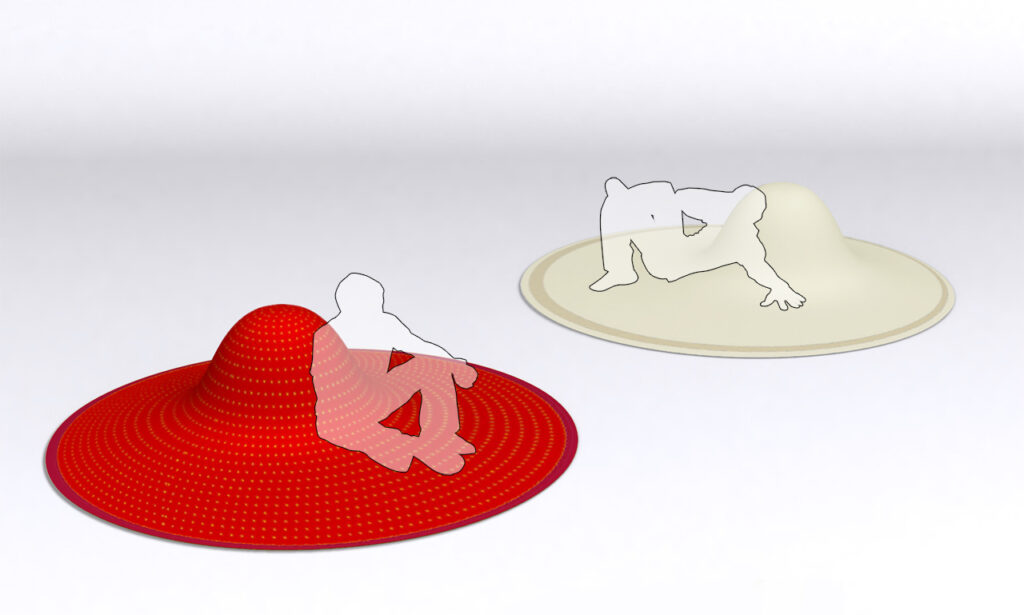 nastro di lana, cotone, jeans e seduta in schiuma espansa
wool, cotton and denim ribbon and seat made of poliurethan foam
h cm 47 – ø cm 185
art direction by Fabio Novembre per Meritalia
collection Good News, Italy