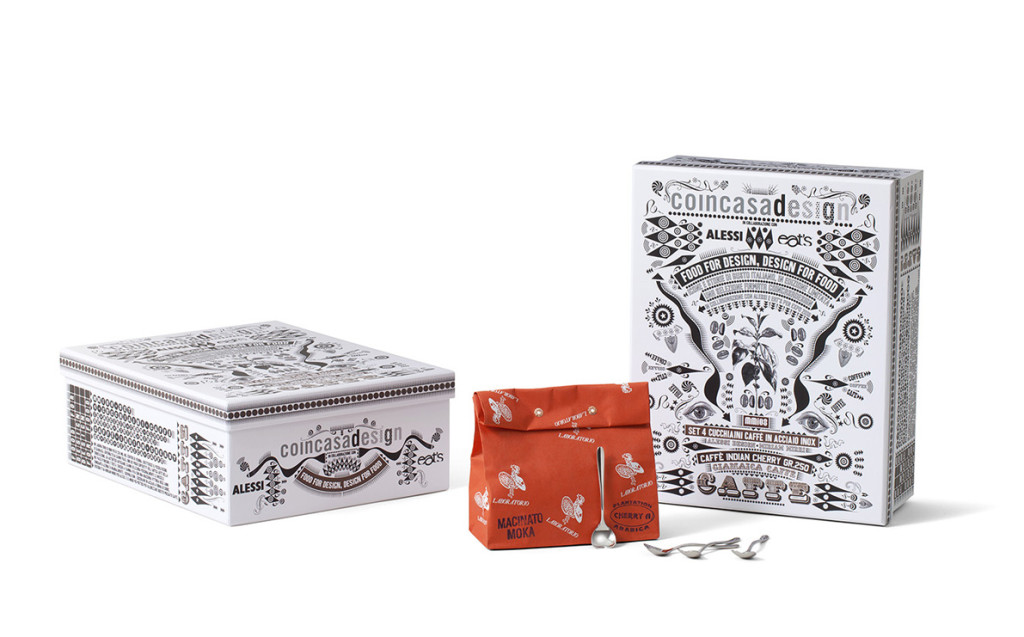 Food for Design, Design for Food. Icone e storie di gusto Italiano, in edizione limitata.
Sono state presentate 8 nuove confezioni di oggetti e alimenti selezionati da Coincasadesign in collaborazione con Alessi e Eat's per Expo 2015. Fra gli oggetti il cuocité You, il dosatore per il miele Acacia e il cucchiaino per caffè MMI08. Le scatole sviluppate sul progetto grafico di Lorenzo Pierantoni saranno disponibili da Maggio 2015 nei negozi Coin.
Food for Design, Design for Food. Icons and stories of the Italian taste, limited edition.
8 new packages of objects and food selected by Coincasadesign in co-operation with Alessi and Eat's for Expo 2015. Among the objects selected, there are the YOU infuser, the ACACIA honey scoop and the MMI08 coffee spoon. The packages have been developed according to the graphic projects designed by Lorenzo Pierantoni and will be available in all Coin shops from May 2015.